Latest Punjabi Song Lyrics & Videos (2019)
.Here you can Find the All Types of Latest Album song Lyrics of the famous Punjabi artists like Akhil, Amar Singh Chamkila, B Praak, Sahir Ali Bagga, Jaani, Hardy Sandhu, Angrej Ali, A Kay, Bilal Saeed, Ghulam Ali, Amrit Maan, Millind Gaba, Garry Sandhu, Gurdas Maan, Diljit Dosanjh, Ammy Virk, Bohemia, Dilpreet Dhillon, Happy Raikoti, Amrinder Gill, Jaani, B Praak, Gippy Grewal, Pammi Bai, Jassi Gill, Jazzy B, Sharry Maan, Miss Pooja, Guru Randhawa, Yo Yo Honey Singh and many more Popular artist of the world. You can share this video with your loved ones, and beautiful friends anytime, anywhere. We also offer new romantic lyrics videos, funny lyrics 2019,
latest Punjabi loving lyrics,
Punjabi sad lyrics, profound statistics lyrics video that will touch your heart.
Singga (Official Video) Ellde Fazilka - Singga feat Ellde Fazilka Lyrics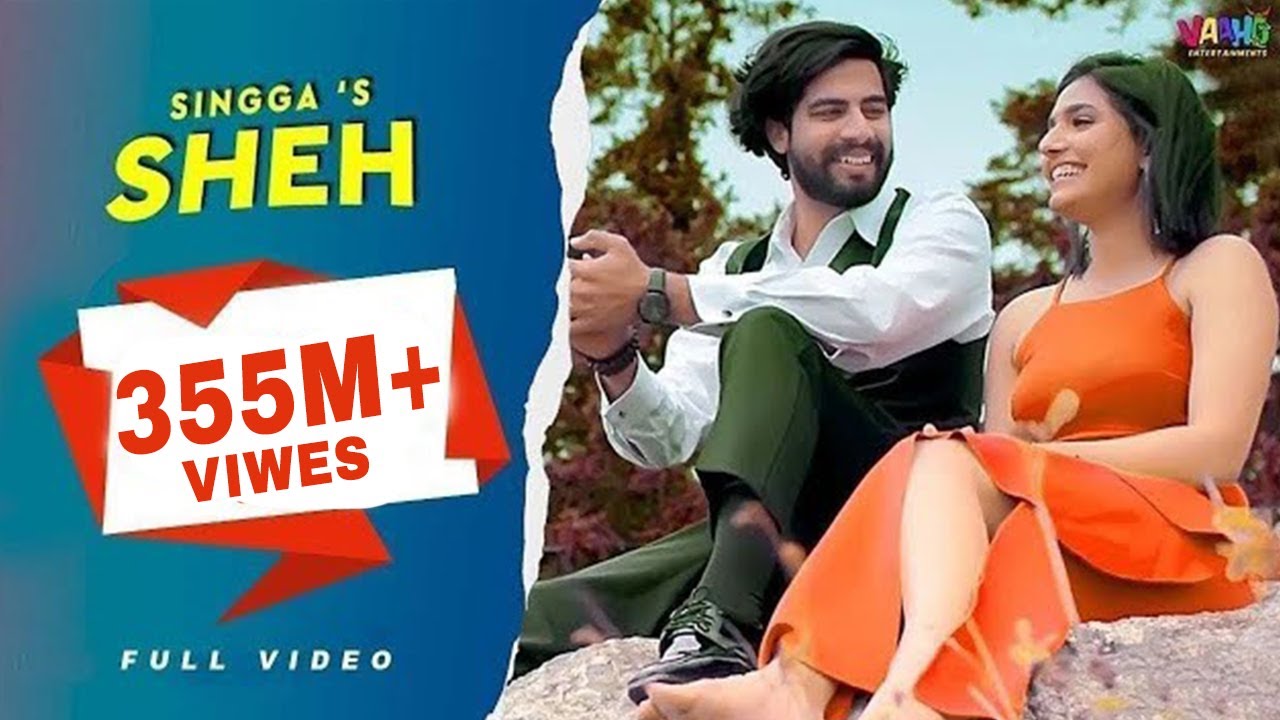 Singga feat Ellde Fazilka Lyrics
Song: Sheh
Singer: Singga feat Ellde Fazilka
Music: Ellde Fazilka
Lyrics: Zikr Brar
Composer: Singga
Video: Sukh Sanghera
Editing: Arshpreet
Project: Aman, Monu, Judge



Latest Singga feat Ellde Fazilka Lyrics
Ho Gaddiya De Naam Nai
Ginauna Chaunda Main
La Ke Paisa Nede Tere
Naio Auna Chaunda Main
Ho Gaddiya De Naam Nai
Ginauna Chaunda Main
La Ke Paisa Nede Tere
Naio Auna Chaunda Main

Ho Krda Payaar Bas Ehi Janda
Bahuti Shosebaaji Mere
Kolo Kari Jani Ni
Shosebaaji Mere Kolo Kari Jani Ni

Ho Duniya Te Aaisi Koi
Sheh Ni Jattiye
Jehdi Tere Kadma Ch
Dhari Jaani Ni

Ho Duniya Te Aaisi Koi
Sheh Ni Jattiye
Jehdi Tere Kadma Ch
Dhari Jaani Ni
Ho Duniya Te Aaisi Koi
Sheh Ni Jattiye

Ho Tere Bare Jattiye
Aehi Soch Rakhi Aa
Hora Bare Feeling
Tan Rok Rakhi Aa
Ho Tere Bare Gall
Metho Jari Jani Ni
Teri Safety De Layi Hi
Glock Rakhi Aa

Ho Tere Bare Jattiye
Aehi Soch Rakhi Aa
Hora Bare Feeling
Tan Rok Rakhi Aa
Ho Tere Bare Gall
Metho Jari Jani Ni
Teri Safety De Layi Hi
Glock Rakhi Aa

Ho Saade Vich Aya
Jehda Khoon Choos Lu
Gal Tere Koi Virudh
Metho Jari Jani Ni

Ho Duniya Te Aaisi Koi
Sheh Ni Jattiye
Jehdi Tere Kadma Ch
Dhari Jaani Ni

Ho Duniya Te Aaisi Koi
Sheh Ni Jattiye
Jehdi Tere Kadma Ch
Dhari Jaani Ni
Ho Duniya Te Aaisi Koi

Ellde…!

Teri Zindgi De
Muk Jane Sare Jabh Ni
Mere Hundeya Na Rakhi
Tu Koi Worry Baliye
Jina Chir Jiyo Sir Utte Karke
Jiyon Ghat Bhave Jiwaga
Mai Khari Baliye
Tera Ellde Fazilka Aa
Jitt Da Shokeen
Ave Ishq Di Bazi
Metho Hari Jani Ni

Ho Duniya Te Aaisi Koi
Sheh Ni Jattiye
Jehdi Tere Kadma Ch
Dhari Jaani Ni

Ho Duniya Te Aaisi Koi
Sheh Ni Jattiye
Jehdi Tere

Ho Jo Vi Tere Dil Aunda Kar Alhde
Mere Hunde Das Kahda Dar Alhde
Ho Zikr Brar Naio Faiyde Chakda
Load Pai Te Jauga Oh Mar Alhde

Ho Jo V Tere Dil Aunda Kar Alhde
Mere Hunde Das Kahda Dar Alhde
Ho Zikr Brar Naio Faiyde Chakda
Load Pai Te Jauga Oh Mar Alhde

Ho Chheti Meri Zindgi Da
Aadh Banja
Doori Tere Jatt Kolo
Jari Jaani Nai

Ho Duniya Te Aaisi Koi
Sheh_Ni_Jattiye
Jehdi Tere Kadma Ch
Dhari Jaani Ni

Ho Duniya Te Aaisi Koi
Sheh_Ni_Jattiye
Jehdi Tere Kadma Ch
Dhari Jaani Ni